L'éventail Magazine Agenda Culturel Londres Juillet Aout 2018
The Queens Diamond Jubilee Galleries at Westminster Abbey
C'est un événement architectural et patrimonial mémorable ! Après les incendies de 1666 et de 1698, la disparition dans les flammes de l'ancien Parlement en 1834 et le sinistre blitz, Londres avait perdu de nombreux témoins de son passé architectural médiéval.
Download pdf
GALLERIES

NATIONAL GALLERY
TATE BRITAIN
THE QUEEN'S GALLERY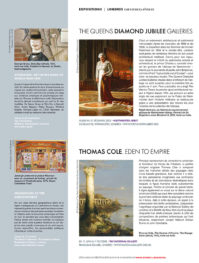 L'éventail Magazine Agenda Culturel Londres Avril 2018
Hope To Nope. Graphics And Politics at The Design Museum
Comment les technologies et le design graphique, sous forme de "mèmes internet", jouentils un rôle central aux moments d'événements politiques majeurs ?
Download pdf
GALLERIES

Design Museum
ESTORICK COLLECTION
NATIONAL GALLERY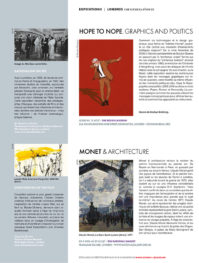 L'éventail Magazine Agenda Culturel Londres Mars 2018
Download pdf
GALLERIES

NATIONAL GALLERY
National Maritime Museum
National Portrait Gallery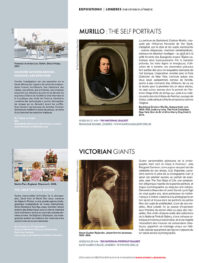 L'éventail Magazine Agenda Culturel Londres Novembre 2017
Download pdf
GALLERIES

NATIONAL GALLERY
National Portrait Gallery
TATE BRITAIN
TATE MODERN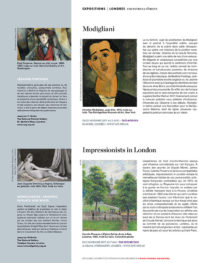 L'éventail Magazine Agenda Culturel Londres Octobre 2017
Download pdf
GALLERIES

NATIONAL GALLERY
ROYAL ACADEMY OF ARTS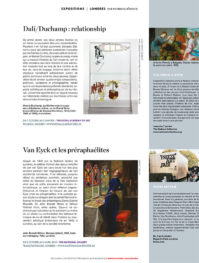 L'éventail Magazine Agenda Culturel Londres Septembre 2017
Download pdf
GALLERIES

BARBICAN ART GALLERY
NATIONAL GALLERY
ROYAL ACADEMY OF ARTS
TATE BRITAIN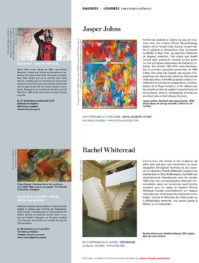 L'éventail Magazine Agenda Culturel Londres Mars 2017
Download pdf
GALLERIES

BRITISH MUSEUM
NATIONAL GALLERY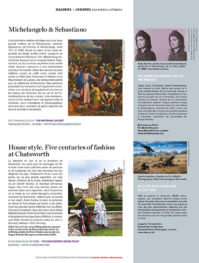 L'éventail Magazine Agenda Culturel Londres Février 2017
Download pdf
GALLERIES

NATIONAL GALLERY
ROYAL ACADEMY OF ARTS
Science Museum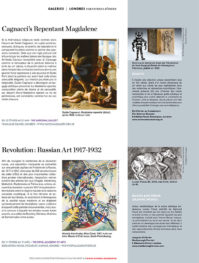 L'éventail Magazine Agenda Culturel Londres Décembre 2016
Download pdf
GALLERIES

NATIONAL GALLERY
Saatchi Gallery
Science Museum
TATE MODERN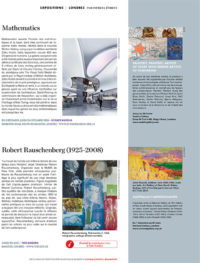 L'éventail Magazine Agenda Culturel Londres Octobre 2016
Download pdf
GALLERIES

NATIONAL GALLERY
Saatchi Gallery
Science Museum
TATE BRITAIN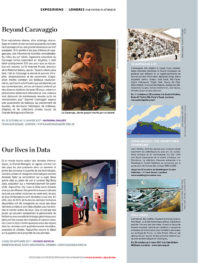 L'éventail Magazine Agenda Culturel Londres Mai 2016
Download pdf
GALLERIES

BRITISH MUSEUM
NATIONAL GALLERY
TATE BRITAIN
THE QUEEN'S GALLERY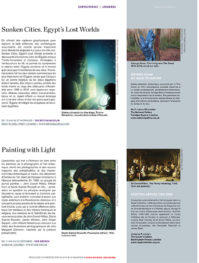 L'éventail Magazine Agenda Culturel Londres Février 2016
Download pdf
GALLERIES

NATIONAL GALLERY
ROYAL ACADEMY OF ARTS
Science Museum
SOMERSET HOUSE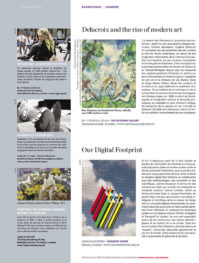 L'éventail Magazine Agenda Culturel Londres Octobre 2015
Download pdf
GALLERIES

NATIONAL GALLERY
Saatchi Gallery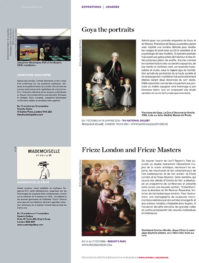 L'éventail Magazine Agenda Culturel Londres Avril 2015
Download pdf
GALLERIES

BRITISH MUSEUM
Hayward Gallery
NATIONAL GALLERY
National Portrait Gallery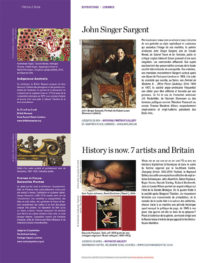 L'éventail Magazine Agenda Culturel Londres Mars 2015
Download pdf
GALLERIES

ALAN CRISTEA GALLERY
NATIONAL GALLERY
THE QUEEN'S GALLERY
Victoria & Albert Museum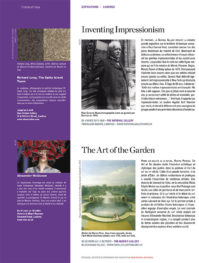 L'éventail Magazine Agenda Culturel Londres Octobre 2014
Download pdf
GALLERIES

GAGOSIAN GALLERY
GRAD
NATIONAL GALLERY
National Portrait Gallery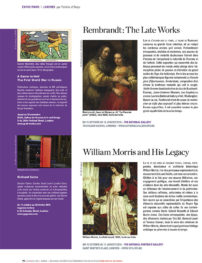 L'éventail Magazine Agenda Culturel Londres Aout 2014
Download pdf
GALLERIES

Design Museum
NATIONAL GALLERY
Photographer Gallery
SERPENTINE GALLERY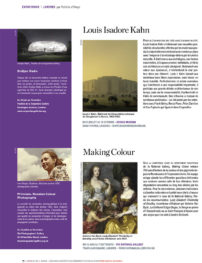 L'éventail Magazine Agenda Culturel Londres Juillet 2014
Download pdf
GALLERIES

Design Museum
NATIONAL GALLERY
Photographer Gallery
SERPENTINE GALLERY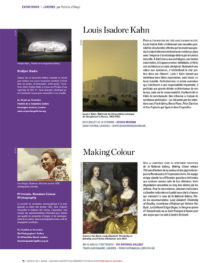 L'éventail Magazine Agenda Culturel Londres Mai 2014
Download pdf
GALLERIES

BRITISH LIBRARY
ESTORICK COLLECTION
JEWISH MUSEUM
NATIONAL GALLERY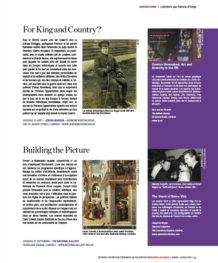 L'éventail Magazine Agenda Culturel Londres Mars 2014
Download pdf
GALLERIES

ALAN CRISTEA GALLERY
BRITISH MUSEUM
NATIONAL GALLERY
Victoria & Albert Museum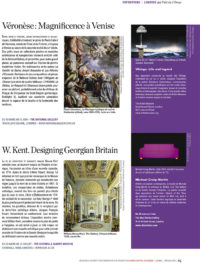 L'éventail Magazine Agenda Culturel Londres Février 2014
Download pdf
GALLERIES

ALAN CRISTEA GALLERY
Dulwich Picture Gallery
NATIONAL GALLERY
National Portrait Gallery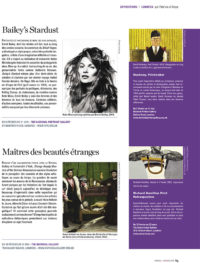 L'éventail Magazine Agenda Culturel Londres Octobre 2013
Download pdf
GALLERIES

NATIONAL GALLERY
National Portrait Gallery
SERPENTINE GALLERY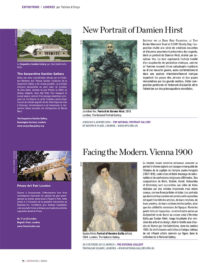 L'éventail Magazine Agenda Culturel Londres Mars 2013
Download pdf
GALLERIES

APSLEY HOUSE
Design Museum
NATIONAL GALLERY
Victoria & Albert Museum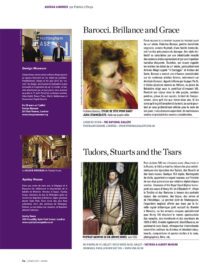 L'éventail Magazine Agenda Culturel Londres Février 2013
Download pdf
GALLERIES

BARBICAN ART GALLERY
NATIONAL GALLERY
National Portrait Gallery
TATE MODERN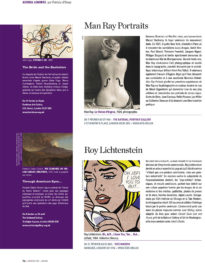 L'éventail Magazine Agenda Culturel Londres juin 2011
Download pdf
GALLERIES

COURTAULD GALLERY
NATIONAL GALLERY
ROYAL ACADEMY OF ARTS
TATE BRITAIN